Security Awareness
Identity (ID) theft happens when someone steals your personal information to commit fraud.
The identity thief may use your information to fraudulently apply for credit, file taxes, or get medical services. These acts can damage your credit status, and cost you time and money to restore your good name.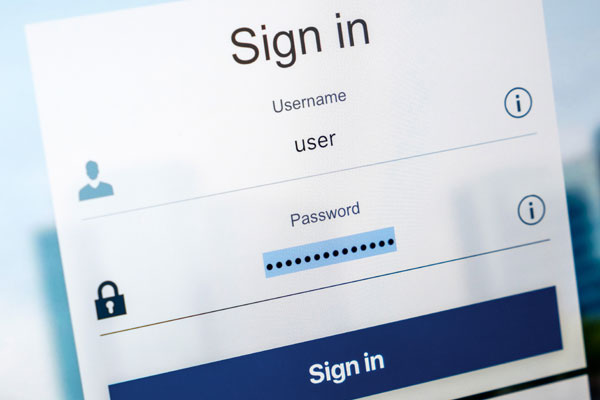 Please Remember:
Never reply to emails, phone calls, or text messages that request your personal information Cincinnatus Savings and Loan Co. will never contact you by phone or email to ask for your account numbers, PIN numbers, or any other confidential information. Cincinnatus Savings and Loan Co. only asks you for confidential information to verify your identity when you initiate contact with us. If you feel you have been a victim of fraud contact us immediately: toll-free at 877-661-6903 or locally at 513-661-6903. To contact us online, type Cincinnatussl.com in your Internet browser and click on the Contact Us menu.
Many scams involve the withdrawal of funds from deposit accounts before withdrawing or wiring any money consider the following.
Has someone asked you for money or to borrow money? Many scams involve someone using the name of someone you know, even a child or grandchild, claiming to be "stuck" out of the country and needing cash after losing their wallet or credit cards.
Have you been notified you won a prize or a lottery and you need to send money to cover expenses? Many scams ask the winner to wire funds or send cash to cover the cost of transporting a large prize like a car.
Have you been contacted to help the FBI, FDIC, bank examiners, a police officer or other "official" to confirm an account, a transaction or help "catch" someone by asking you to go to a website, provide account information or send money? Many scams come from fraudsters using an official looking FBI or FDIC email and provide a website link to download your confidential account information.
Has anyone been pressuring or threatening you to withdraw money?
Have you been required to pay cash upfront for proposed services such as home improvements?
If you answered "YES" to any of these questions, you are likely the target of a scam. When you withdraw your funds, Cincinnatus Savings and Loan is no longer responsible for them. Recovering funds is almost impossible once the thief has your money.
By federal law, you can't be required to purchase items or pay any upfront fees in order to receive sweepstakes prizes.
Never wire money to someone you don't know unless you are prepared to lose the money. Scammers are known to use Western Union, MoneyGram, Green Dot cards, and similar payment options that transfer funds electronically.
Your bank is required to make deposited funds available long before they are able to determine a check is counterfeit. If you withdraw the funds from a counterfeit check, you may end up owing the withdrawn amount to your bank.
Common examples of internet fraud include:
Malware – This involves dangerous software that is designed to disable computers and computer systems.

Phishing or spoofing

 – When a scammer uses fake email, text messages, or copycat websites to try to steal your identity or personal information, such as credit card numbers, bank account numbers, debit card PINs, and account passwords

Internet auction fraud – This involves the misrepresentation of a product advertised for sale on an internet auction site, or non-delivery of merchandise.
Take these actions before browsing or shopping for products and services on the internet:
Do
Learn how to spot internet fraud – Find out the warning signs of 

common fraud schemes

, including phishing or spoofing, data breaches, and malware.

Know your buyer or seller – If you don't know who you're buying from or selling to online, do some research.

Update your antivirus software and antispyware programs – Most types of antivirus software can be set up to make automatic updates. If your operating system does not offer free spyware protection (programs to prevent software from collecting information about you without your consent), you can find inexpensive software to download from the internet or at your local computer store. But be careful of ads on the internet offering downloadable spyware. You should only install programs from a trusted source.
PROTECT YOUR IDENTITY
Never give out account numbers, PIN numbers, credit/debit card numbers, usernames, passwords or Social Security numbers to anyone you have not personally contacted.

Check your bank accounts and credit cards often

Never click a link in an email. Instead, type the web address in the address bar of your browser.

Check your mailbox for unexpected and missing bills

Check your credit report at least once a year

Remove unused credit cards and IDs from your wallet

Shred documents with personal information

Protect electronic devices from getting stolen; use hard-to-guess passwords; and keep anti-virus software up-to-date
Don't
Don't give out your personal information to anyone you don't trust – Never provide it in response to an email, a pop-up, or a website you've linked to from an email or web page.

Don't keep your computer on all the time – Leaving your computer running all the time will make it more prone to spyware and other attacks from hackers and identity thieves.
Locations
Cheviot Main Office
3300 Harrison Ave.
Cincinnati, Ohio 45211-5697
(513) 661-6903
(513) 661-7175 Fax
(877) 661 -6903 (Toll Free)
Harrison
Cincinnatus Center
1100 Harrison Ave.
Harrison Ohio 45030-2500
(513) 367-5555
(513) 367-5549 Fax
Northgate Office
3664 Springdale Rd.
Cincinnati OH 45251-1407
(513) 385-7424
(513) 385-7982 Fax)